July 2022
Airplane Solutions helped coordinate PSS communication with an updated middleware solution based on microservices.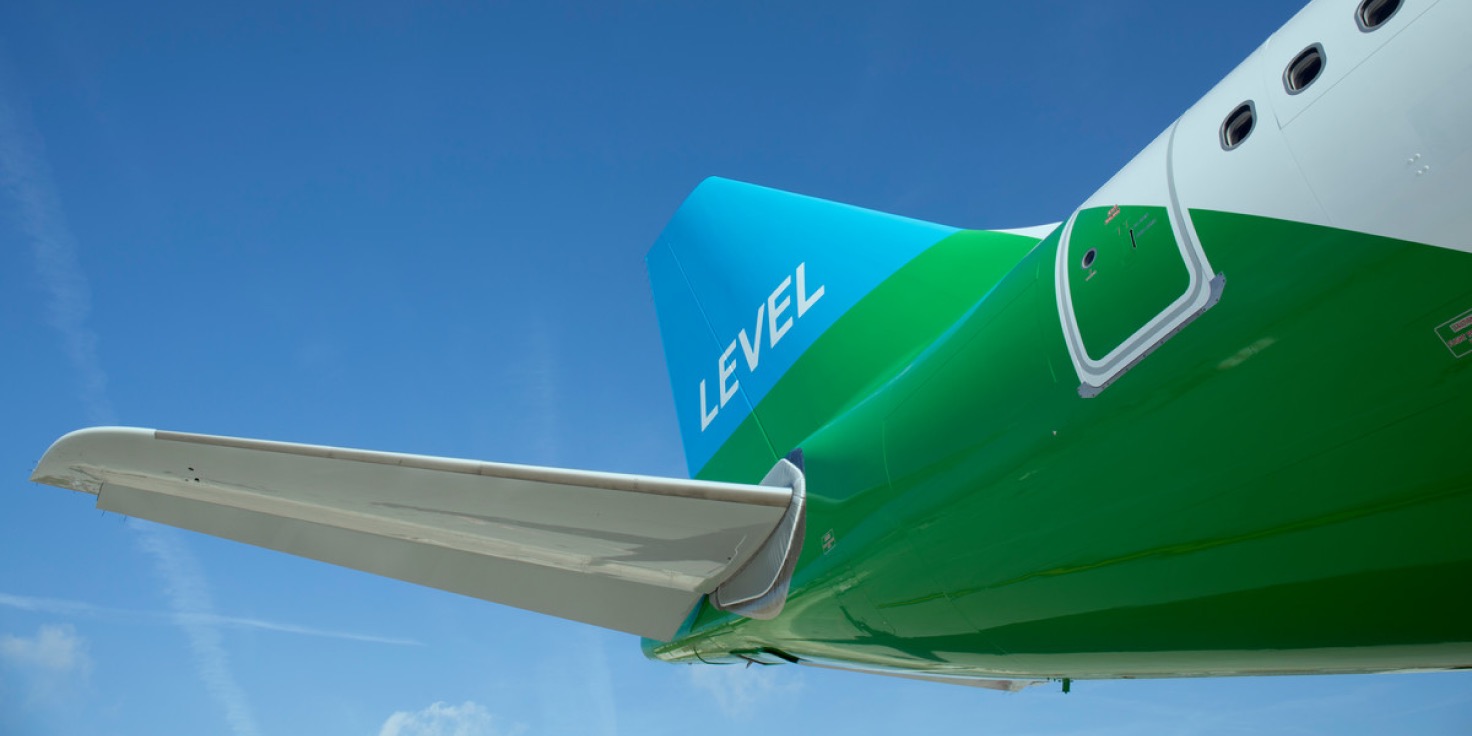 LEVEL is an IAG Group airline based in Barcelona, operating as a long-haul, low-cost carrier.
LEVEL implementation was developed in just six months by one of IAG's airlines, Iberia. To speed up this development, an internal PSS —Resiber— was used to interface with Navitaire, Fly LEVEL PSS.
It was a great implementation and technical and commercial success, but it brought some complexity to day-to-day operations. Communication between Resiber and Navitaire is not an easy task: Both systems must be perfectly synchronized to make the whole arrangement work. Every change on every single reservation must be tracked and notified between both systems.
There were also operational challenges to resolve, such as preventing reservation information mismatches between Resiber and Navitaire, including reservation statuses over the life cycle of the reservation.
The next objective to be achieved —from a commercial point of view— was to expand sales capacities through auxiliaries around the reservation and keep both systems coordinated each time a reservation is modified.
Finally, a robust data engineering team can carefully analyze all information related to sales trends, passenger preferences, and any problems emerging during or after booking, thanks to the modern architecture based on event sourcing./n LEVEL asked Airplane Solutions to help fulfill this mission as their strategic partner.
Airplane Solutions implemented a middleware solution based on microservices and serverless technology that is responsible for orchestrating communication and establishing an agnostic integration between all parties.
The project was completed in less than six months. We also implemented KPIs to monitor the behavior of every process, and we are proud to highlight that the service availability remains over 99,7%.
We are happy to have helped a partner and to see their improvement in customer experience, now having fewer IT interventions, growing revenues, and shrinking operating costs.