June 2023
To avoid complex pricing synchronization issues, Airplane Solutions delivers a custom module for Avianca to manage tailored product feeds with automatic, real-time updates.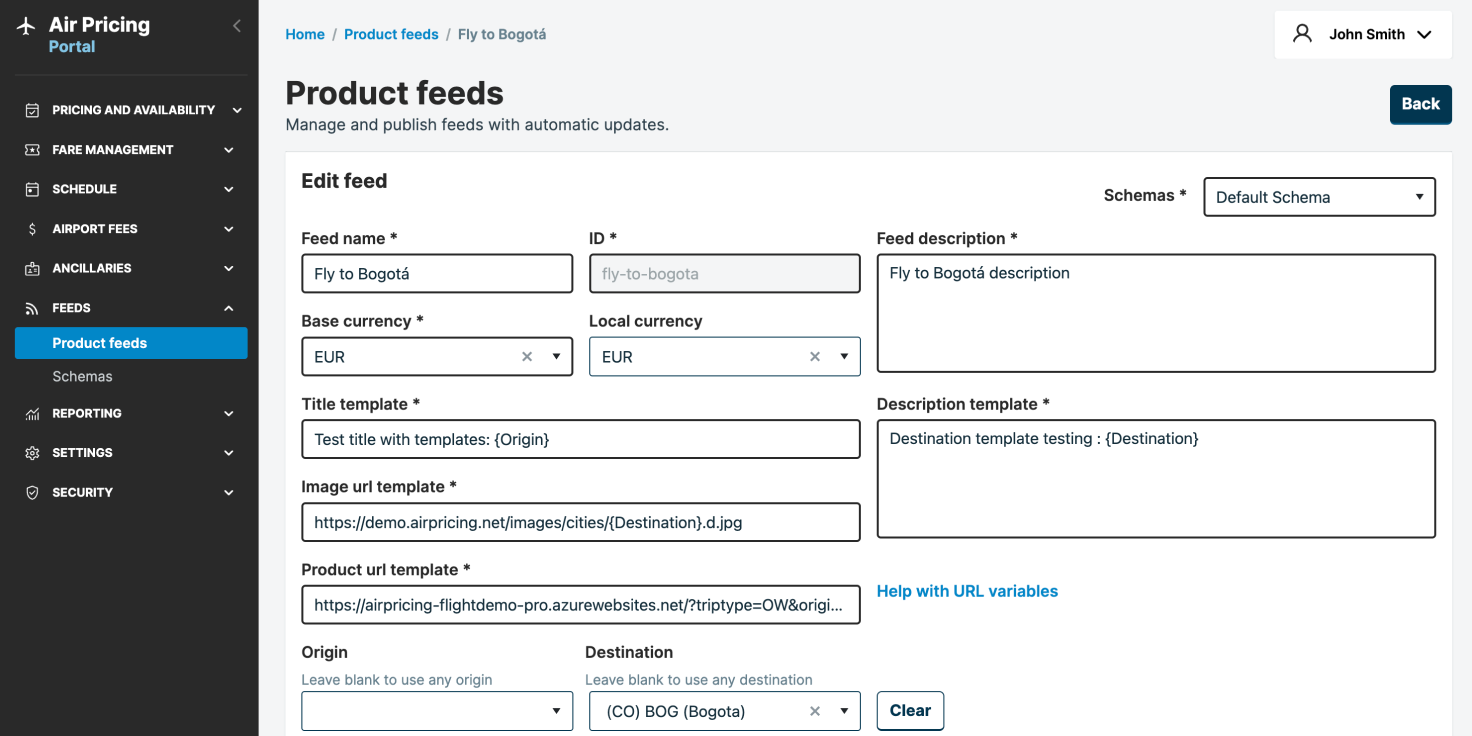 Avianca is the second oldest airline worldwide and the second largest south American airline. It owns a fleet of more than 100 aircrafts, with a vast network of destinations throughout America and Europe.
Avianca needed a way to improve the display of prices in their marketing campaigns and banners, because the system they had in place didn't always reflect accurately the latest updates to their pricing tables. Some prices remained the same in their campaign and banner ads even after changes or updates had been applied. Price uncertainty is never a welcome feature.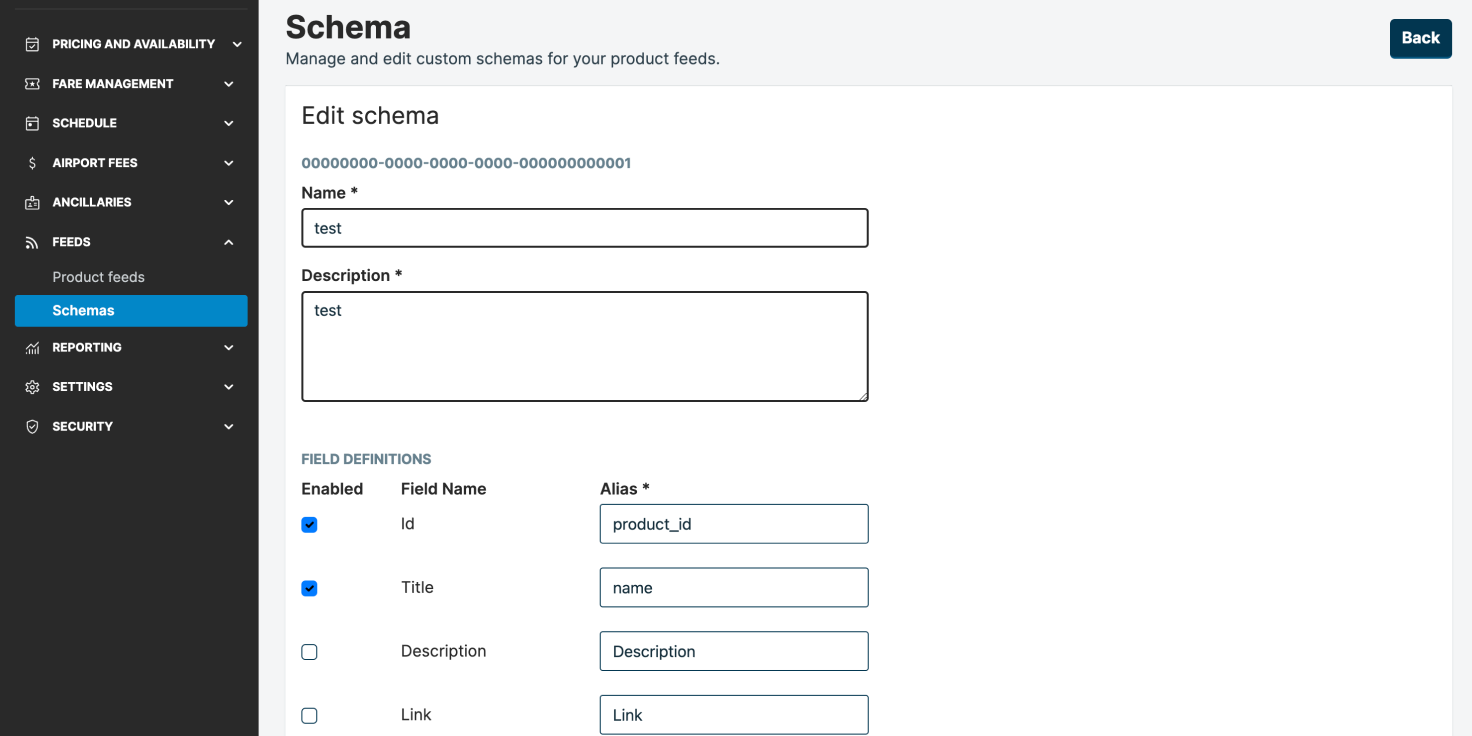 We were already working with Avianca in several pricing solutions when they requested a solution for this particular problem. We gladly accepted the challenge as it would allow us not only to solve the issue for Avianca, but also to understand the problem mechanics at a deeper level and be able fix it once and for all.
After gathering business requirements from Avianca and their marketing agency provider, and with the knowledge Airplane Solutions have as pricing and technology experts, we delivered a friendly and easy to use solution to generate custom product feeds. We added a new module to our Air Pricing platform to allow easy access to the management of tailored product feeds with automatic, real-time updates.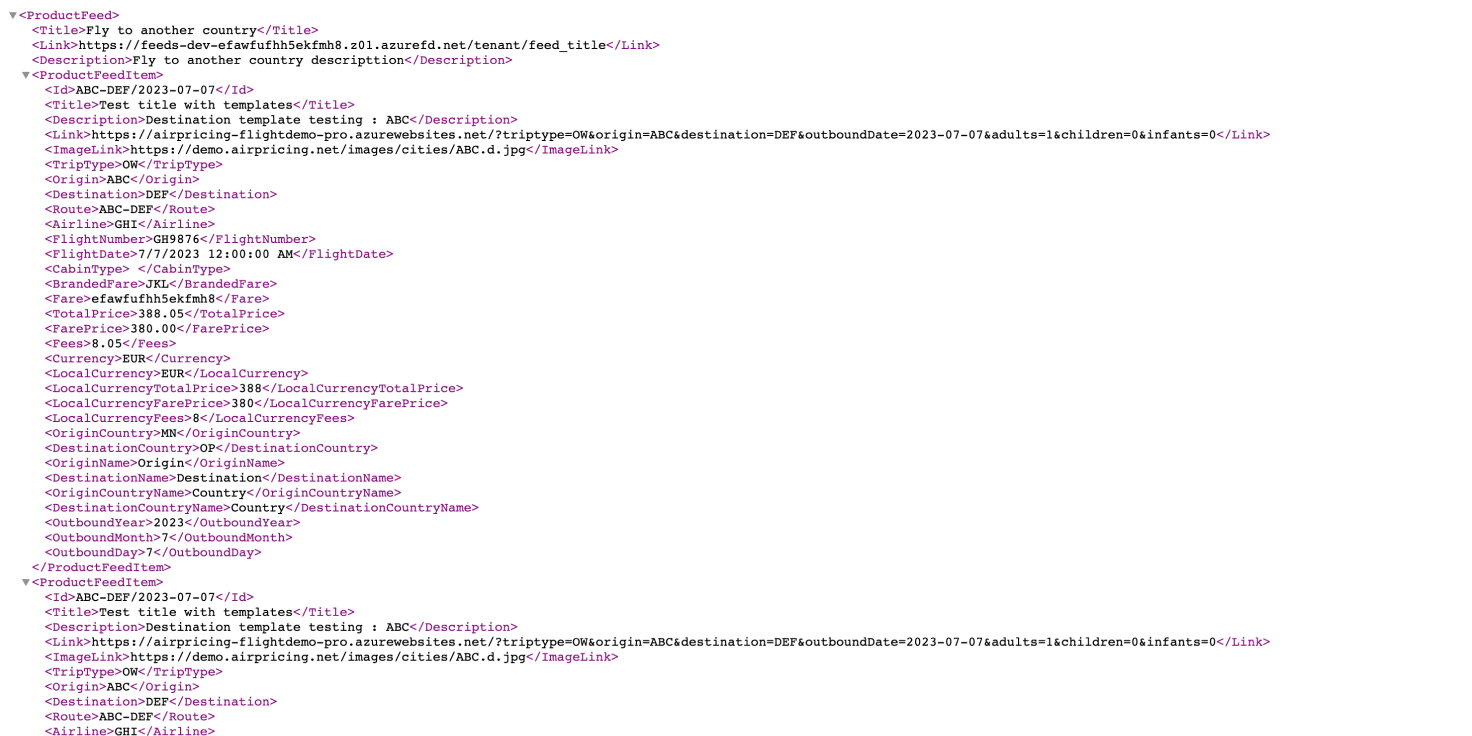 Our product feeds solution uses a variety of output formats like XML, JSON, CSV and Microsoft Excel. To fit the requirements of the marketing providers, such as Facebook, Google or Bannerflow we also have the option to customize the schema field names. The app is able to automatically pass the information needed for every campaign, along with their slogan, image, destination and always up-to-date price.