May 2022
Iberia Express needed a solution to attract customers to their own website, so we started building an exclusive community.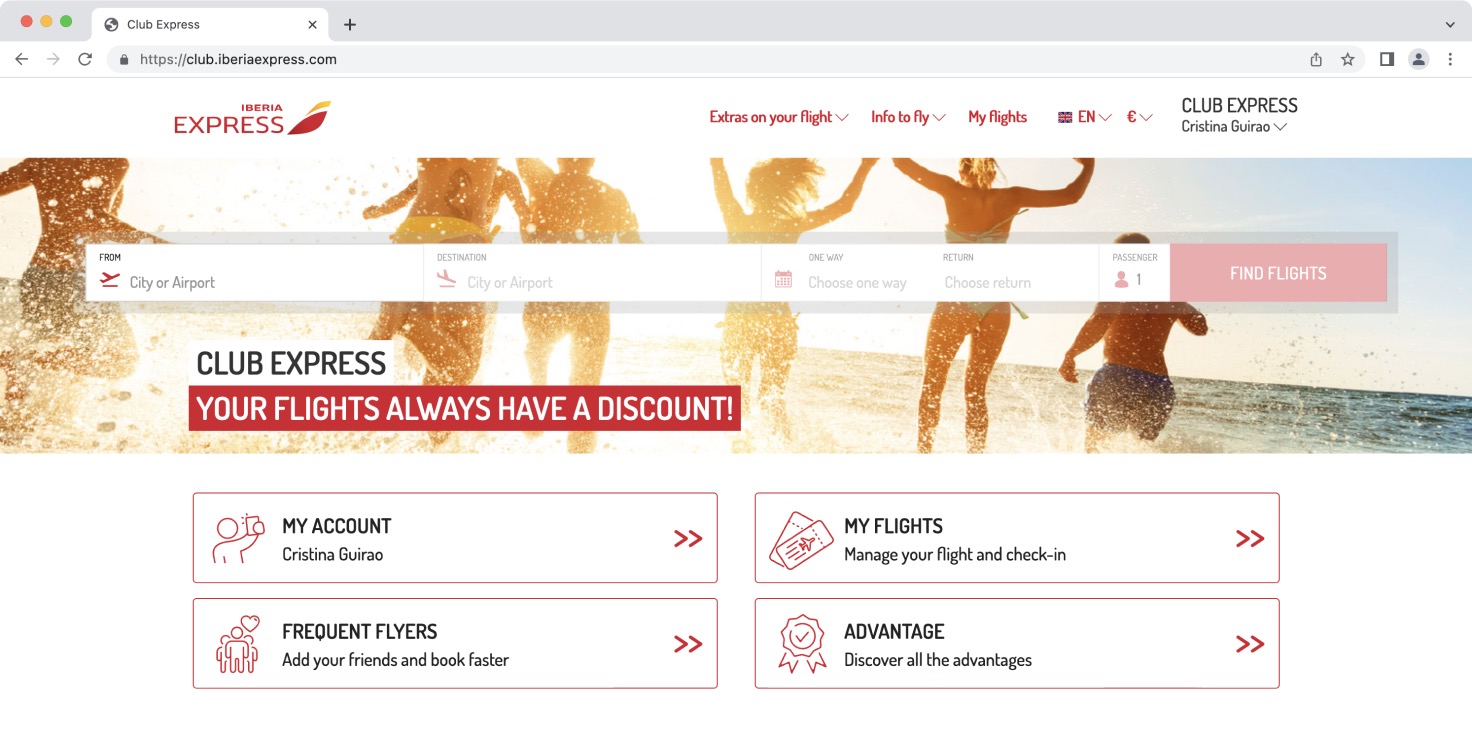 Iberia Express is a low-cost airline owned by Iberia that started operating in 2012 from its parent airline's hub. Iberia Express has a fleet of more than 20 aircraft flying to over 40 destinations.
The main business objectives are usually clear when operating as a low-cost company: Iberia Express needed to reduce costs and maximize efficiency to be profitable from the beginning.
In their particular case, they also needed to differentiate themselves from the mother company and its website, iberia.com. They had to bring value with unique or specialized offerings to attract customers to their website so they could start speaking directly to the public.
Airplane Solutions was requested to develop Club Express, Iberia Express customer community portal.
The project's initial requirements were to take care of member registration and database management, as well as integrate with their booking user flow so we could offer special fares to club members.
We also had to ensure that all this new development was tracked correctly to provide Iberia Express with comprehensive data analytics and new measuring capabilities. When the project went live, it was very well received, exceeding the most optimistic expectations we had for it. There are currently more than 2.25 million registered customers in the Club Express, and —even better— close to 70% of the daily visits are made by signed-in visitors, which creates a huge opportunity to get to know better your customers.
A very positive result and a fantastic marketing campaign for Iberia Express.