July 2023
Our CEO, Esteve Vilella, accepts the award on stage at the Microsoft Spain headquarters.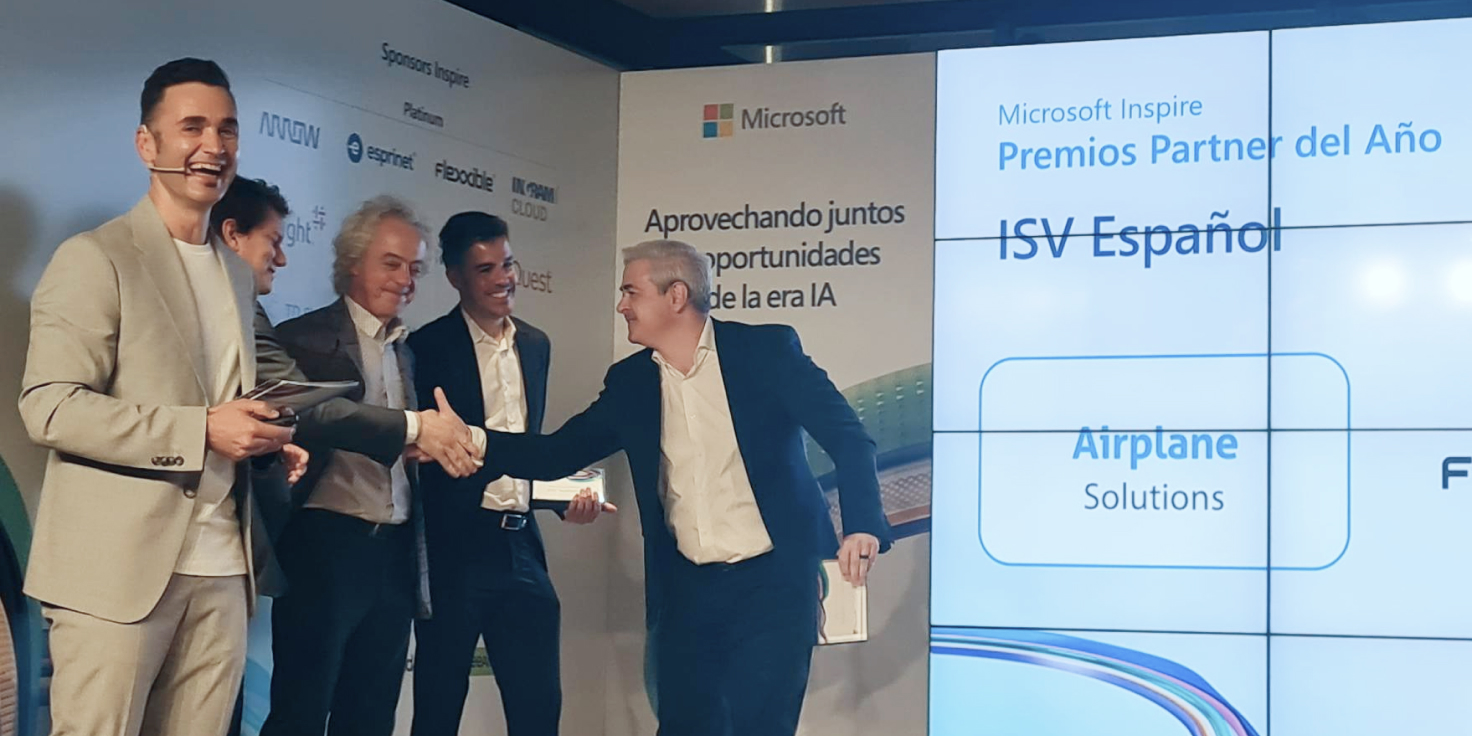 Our team at Airplane Solutions is honored to receive the Partner of the Year award at the Microsoft Inspire event that took place on July 18 in Madrid, Spain.
We were nominated in the Spanish Independent Software Vendor category for supporting customers in their digital transformation, helping organizations grow, run, and manage their businesses in new ways.
Airplane Solutions won Partner of the Year, an award to certify that we are the best spanish ISV of 2023, with an unmatched sales volume in the Azure Marketplace.
This recognition stands as a testament to our dedication to fostering valuable partnerships and delivering outstanding results. The award reinforces our position as a trusted partner, recognized for our exceptional performance and excellence.
"This recognition as Partner of the Year is an extraordinary honor for our entire team at Airplane Solutions. We are incredibly grateful for the trust and confidence our esteemed partners have placed in us," said Esteve Vilella, CEO. "Our success would not have been possible without their continued support and the hard work of our passionate team, who consistently go above and beyond to exceed expectations."
The Microsoft Partner of the Year Awards acknowledge outstanding achievements and innovations from across a global and diverse partner ecosystem. This impressive group of partners and their solutions demonstrates amazing agility and creativity in building solutions with the goal of exceeding customer expectations by bringing technology to life in meaningful ways.
Airplane Solutions has consistently demonstrated its ability to build and nurture strong relationships with its partners. Through seamless collaboration and transparent communication, the company has been able to understand and address partners' needs, providing tailored solutions that add tangible value to their businesses.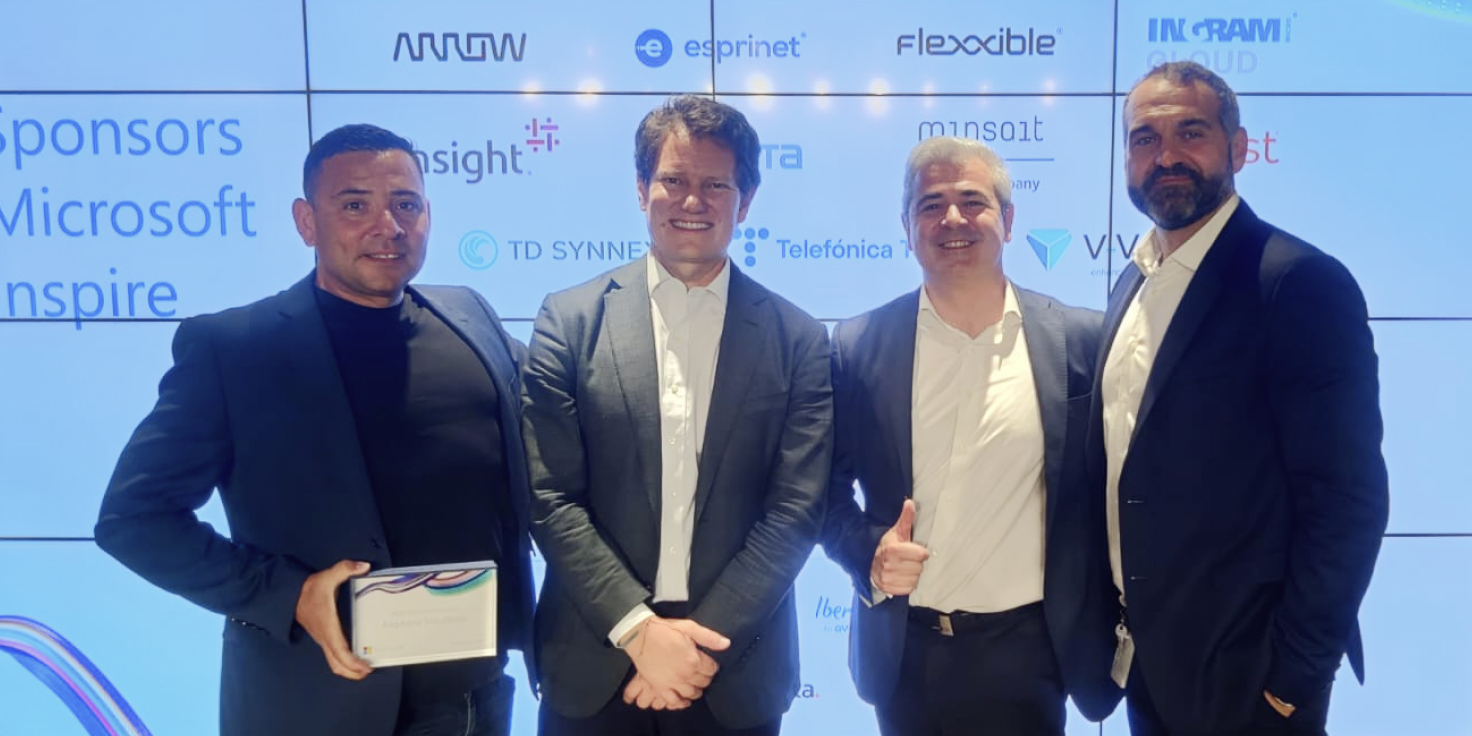 Agustín Hernández, our COO, holds the award with Antonio Budia, Esteve Vilella and Salvador Oller.
The team at Airplane Solutions are pricing experts. We build digital travel solutions based on cutting-edge cloud technology. Our products and services adapt to your digital touchpoints to create the best possible experience for your customers and staff.
For more information about Airplane Solutions, please visit the homepage, download our corporate presentations or request a software demonstration for your company.